From the Single Asset View, you can click the camera icon 

 on the right side of a video asset to open the Frames tab.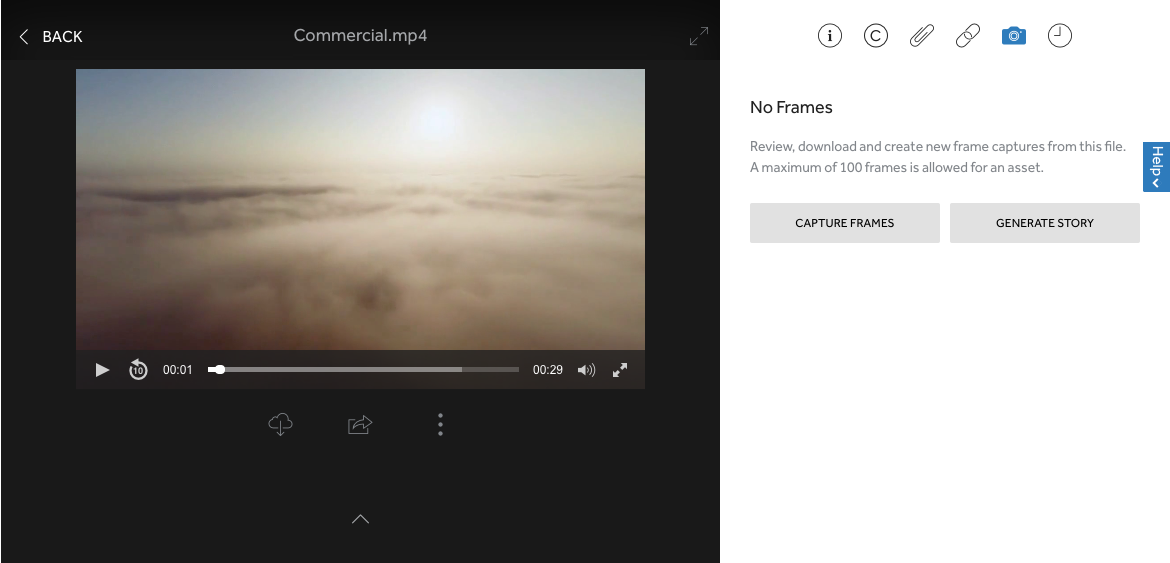 From here, you can click the Capture Frames button to open the Frame Grabber tool.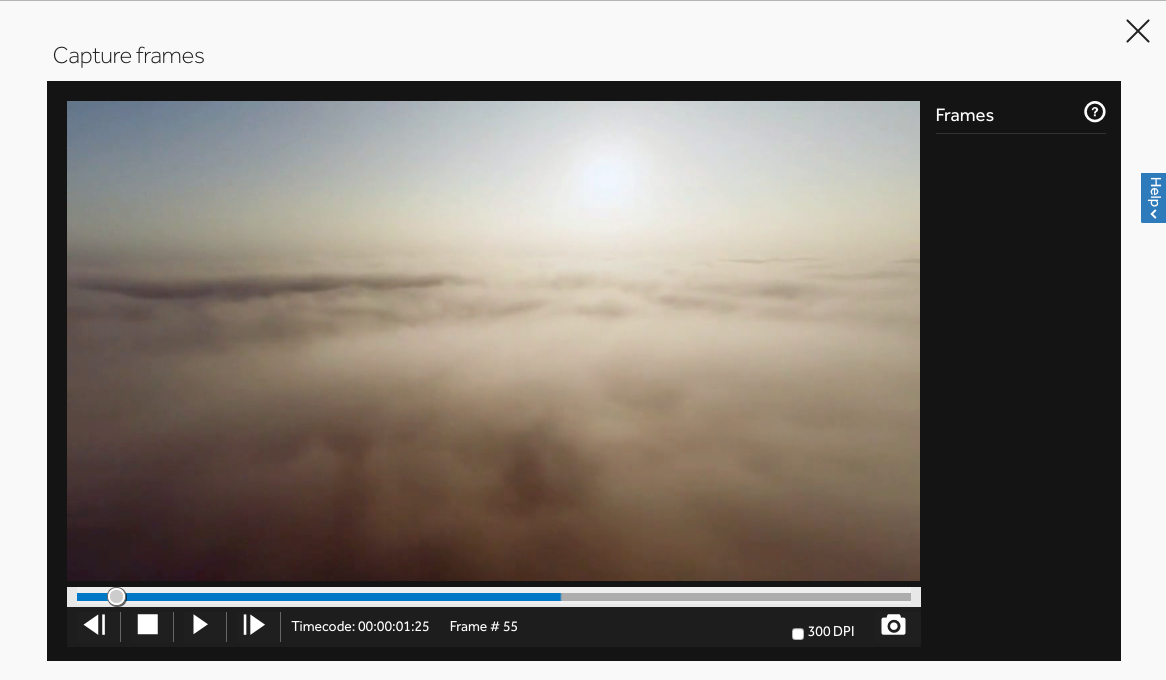 On this page, you can use the playback controls beneath the preview to play/pause and navigate back and forth frame by frame.
Then you can use the camera icon to capture frames, which will appear on the right hand side of the window.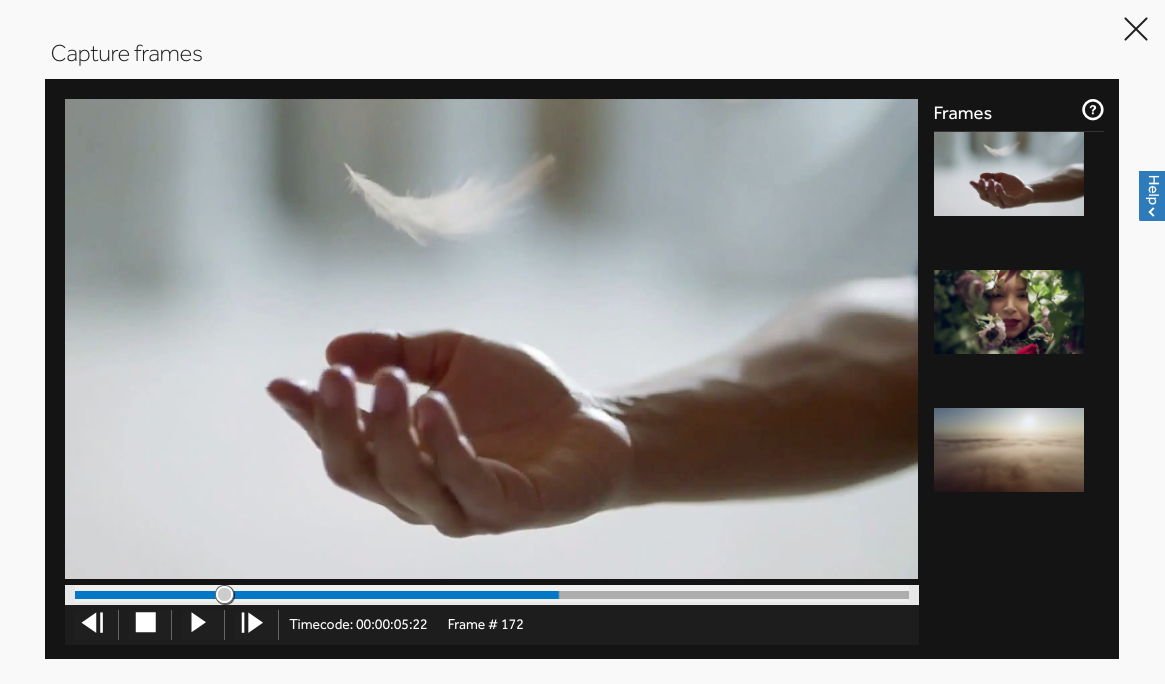 Once you're done you can close the Frame Grabber tool and you will see the captured frames and their timestamps and resolutions on the right side, next to the preview.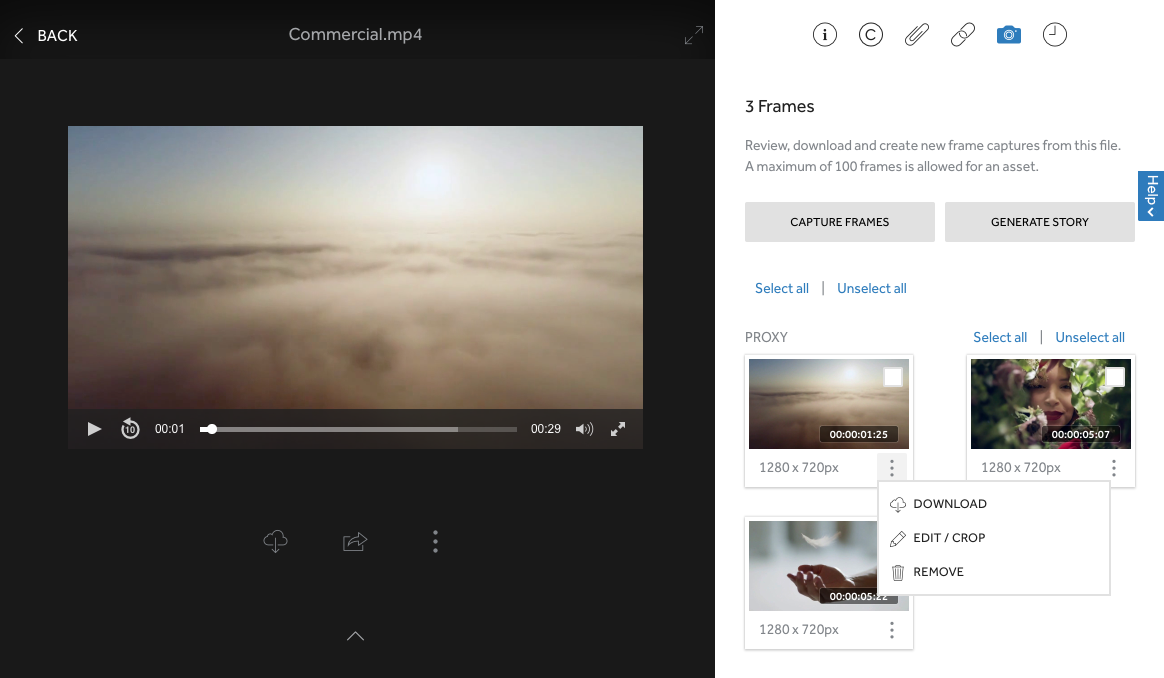 From this view, you can download, edit/crop or remove the frames individually or as a group. You can also remove any duplicate frames here by clicking Remove duplicates.
Master Frames
Once you have captured frames, you can easily convert them into master frames i.e. frames which are taken from the original master video file instead of the proxy generated file.
Select the frames you'd like to turn into master versions then use the more options menu ⋮ and choose Create Master From Proxy.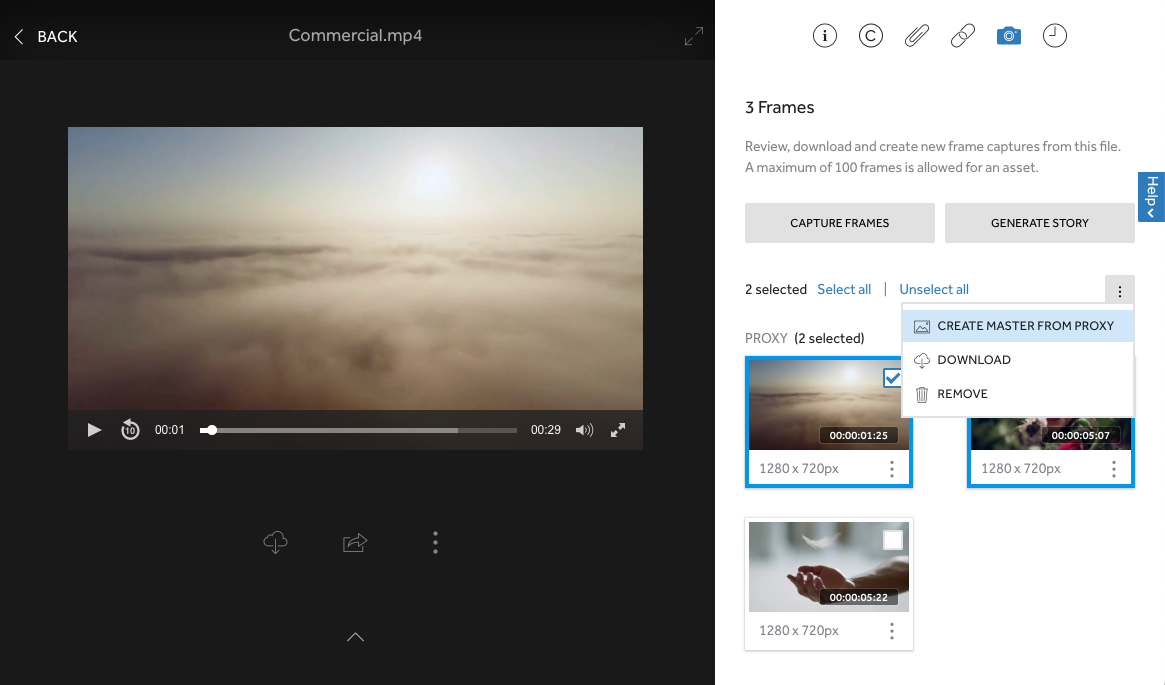 After confirming this action, the system will take a few moments to convert the files. You shouldn't navigate away from this page whilst this process is occurring.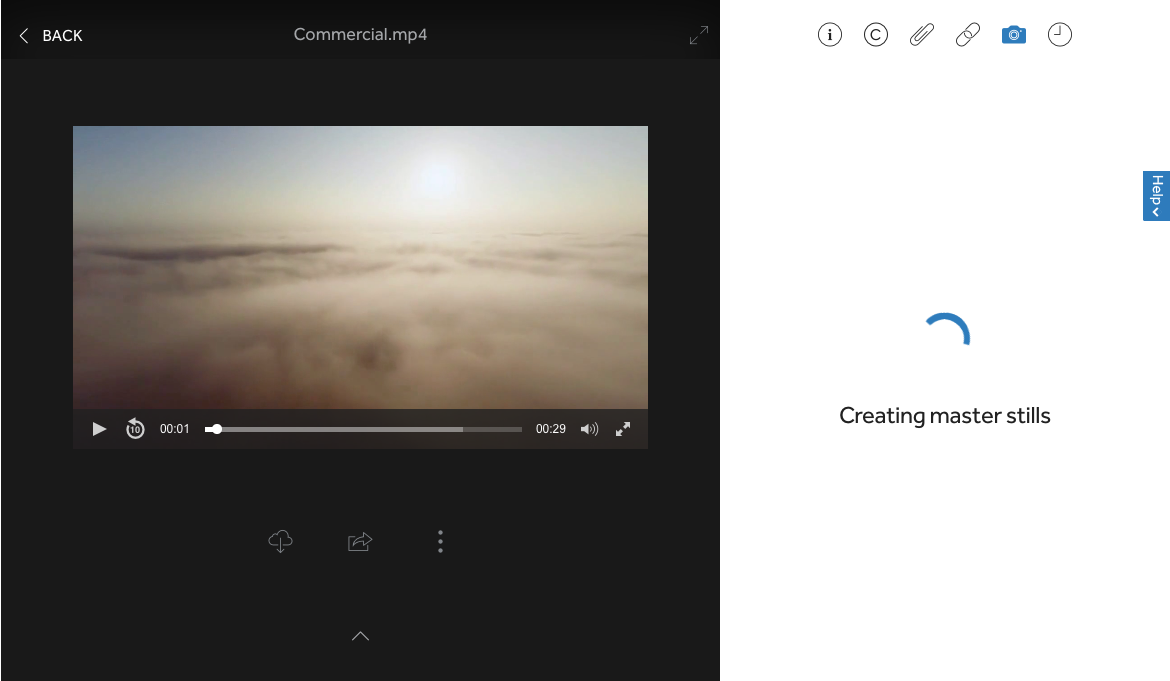 Automatic Storyboards
You can also create autogenerated storyboards from this view. Click the Generate Story button to get started.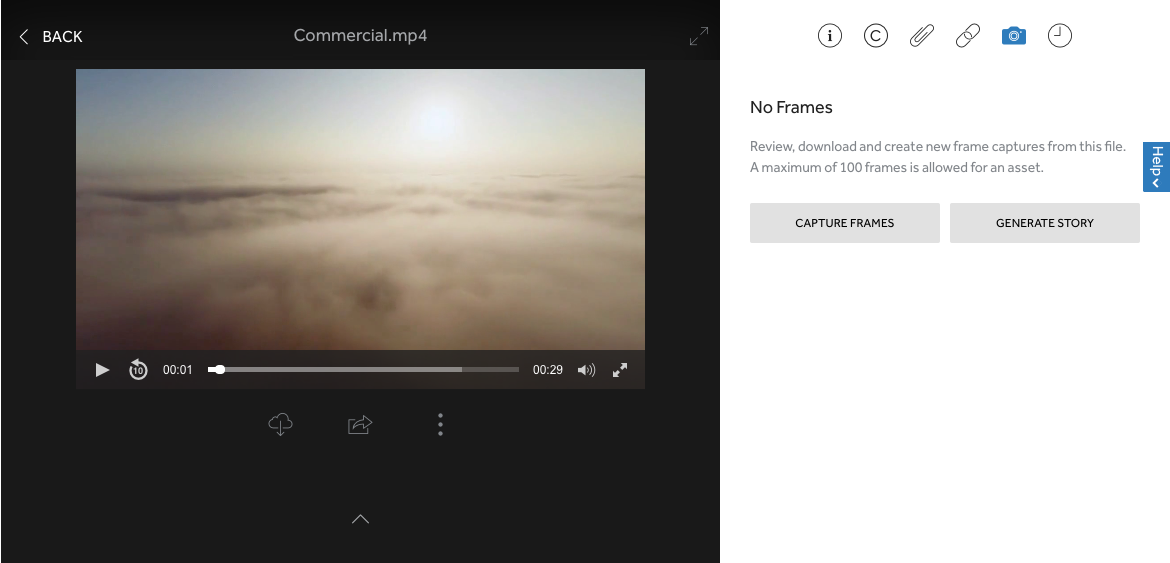 From the following screen, you must choose the number of frames to be included in the story and the source, either proxy or master. The system will then evenly pick frames throughout the video file.
For example, if the video is 10 seconds long and you choose 10 frames, you will have 1 frame per second.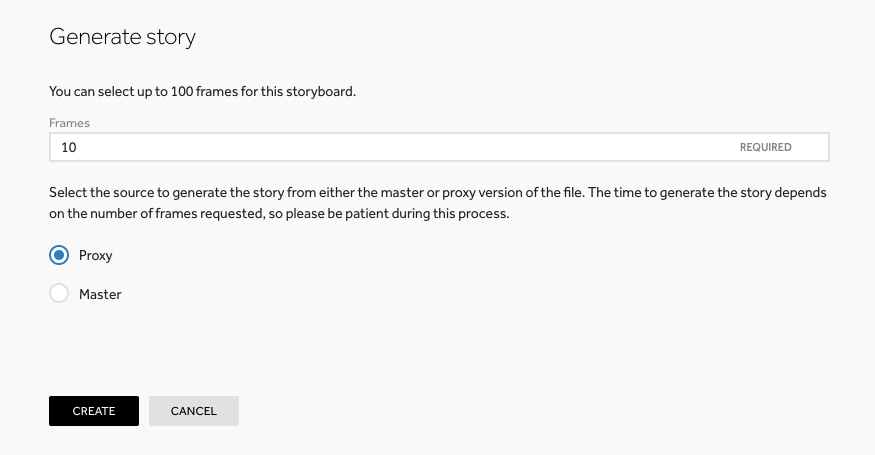 The resulting frames will then sit amongst any other frames that have been captured on this video file.