From the Single Asset View, you can click the camera icon 

 on the right side of a video asset to open the Frames tab.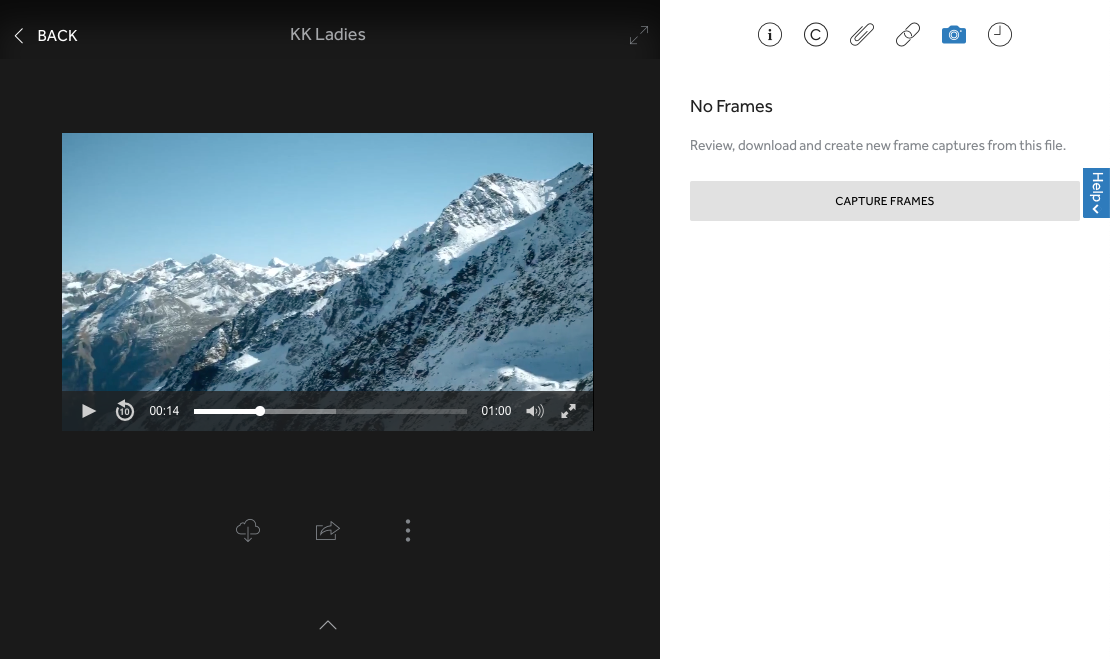 From here, you can click the Capture Frames button to open the Frame Grabber tool.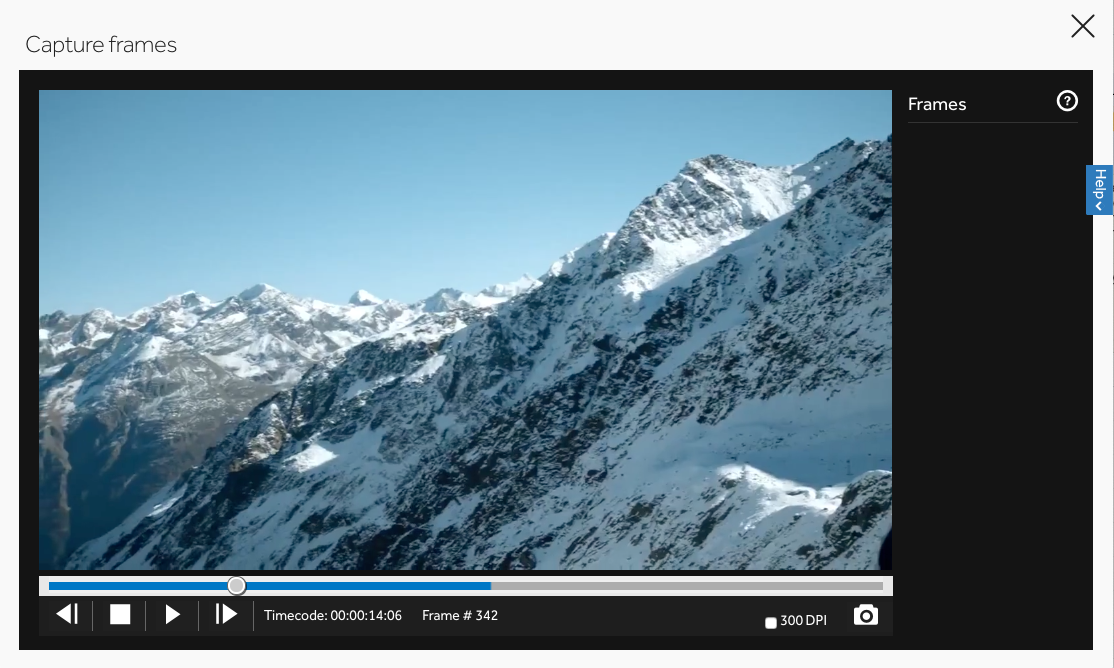 On this page, you can use the playback controls beneath the preview to play/pause and navigate back and forth frame by frame.
Then you can use the camera icon to capture frames, which will appear on the right hand side of the window.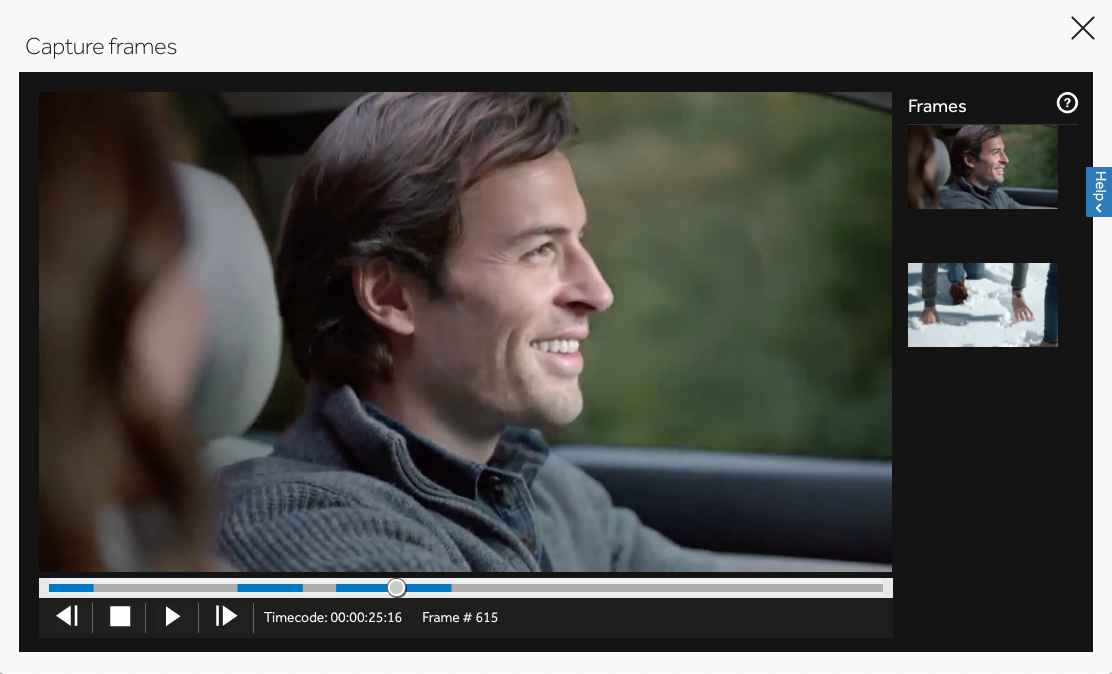 Once you're done you can close the Frame Grabber tool and you will see the captured frames and their timestamps and resolutions on the right side, next to the preview.
From this view, you can download, edit/crop or remove the frames individually or as a group.