The dashboard is where you will arrive once you have logged into the Adstream Platform and is central to your workflow within Adstream, it is your Mission Control. From here you can see an overview of your activity as well as create new projects and presentations or search and upload files to your library. You can get back to the dashboard at any time by clicking the link in the top left of the Adstream interface.
Quick Start

Near the top of the screen you have Quick Start buttons designed to give you quick access to common tasks.
Widgets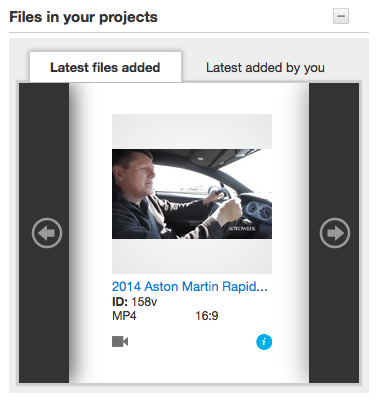 The rest of the dashboard is dedicated to sections called Widgets that give you an overview of your recent activity within Adstream. Here you can see all of your projects, approvals that require your attention, an overview of the recent files added to your projects and library, and a list of recent presentations. 
Recent Activity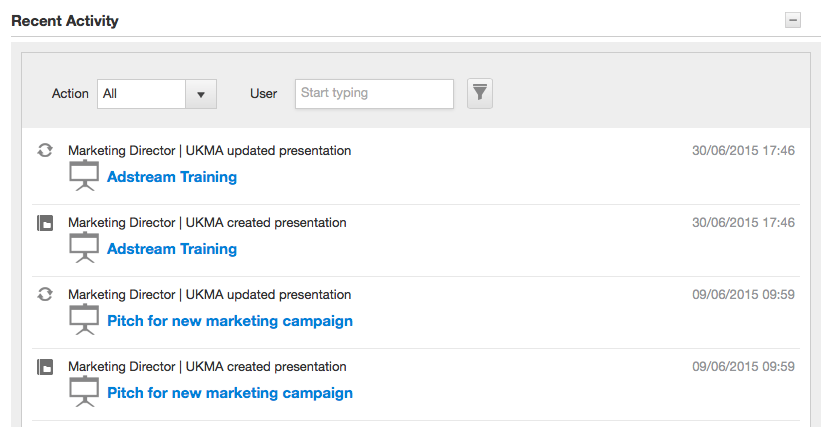 You also have a comprehensive chronological list of all recent activity in your Adstream which you can filter to make it easy to find the data you are looking for.