Getting started with Projects
The projects module is where working files are kept, within the seperate projects that they are needed for, these can be shared with your work group so that you can collaborate on them. From within a project you can save all the versions you have of a file submit new versions for approval, annotate photos and videos for clear feedback and also store supporting documentation such as scripts and other planning documents. When the files have had final stage approval, you can send them to the Library Module for easy retrival later.
Accessing Projects and views

When logged into the platform you can see all the Adstream modules available to you in the bar at the top of the screen. When you click on the Projects one you'll then see a list of all the Projects you are a part of with aditional details such as the advertiser the project is related to and the Project creator.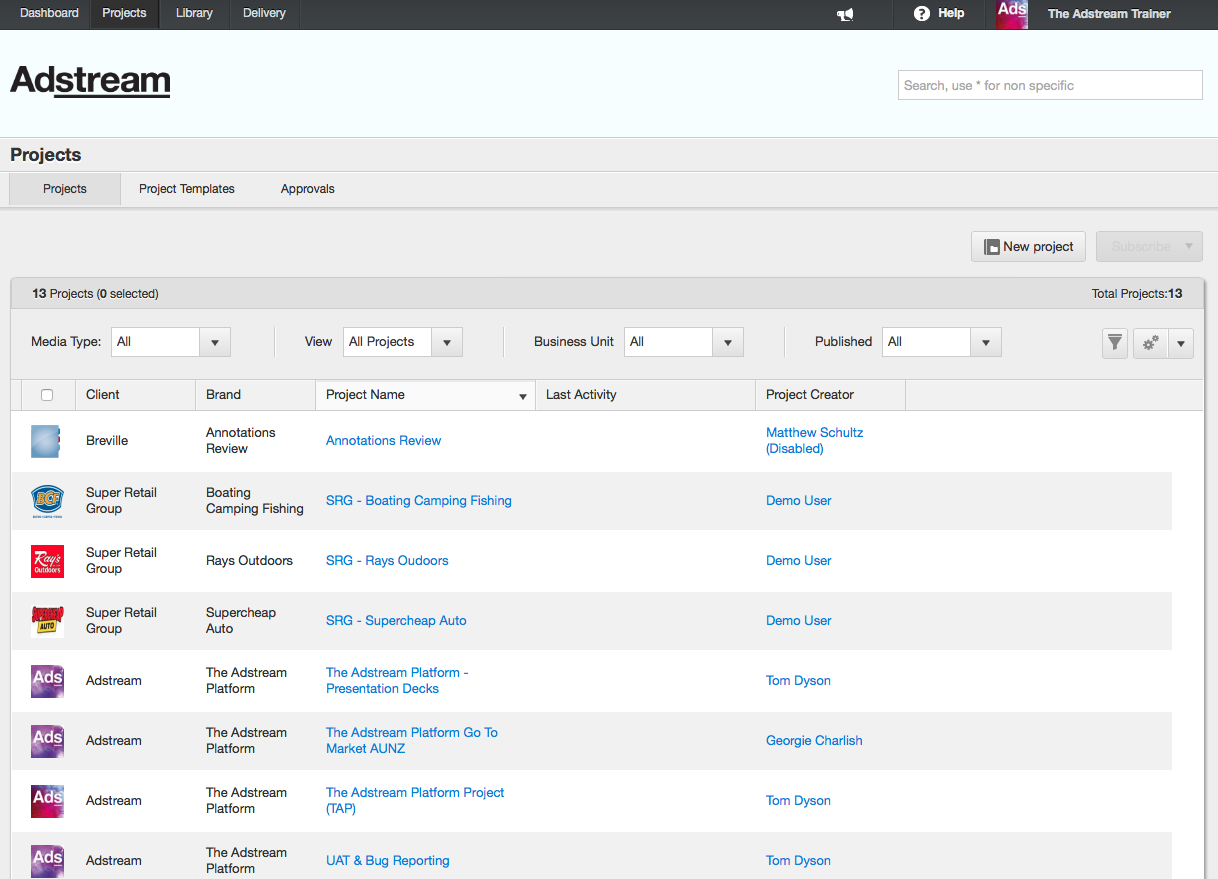 You can filter the views to only show projects relevant to you now using the filters bar.

Using the dropdown lists you can choose which projects you see based on: what media type, which products, from which BU and whether or not the Project has been published. Clicking the filters icon

 allows you to filter based on certain columns by clicking on any of the column titles with the filter icon on them. The settings dropdown allows you to customise the columns you see.
Project Overview Tab
When you open a project you'll be presented with the Overview at the top there are tabs to different views of the project Files, Approvals and Shares.
The overview gives you information about the activity within the project, the folders with your files in and the key project details.

From the top of the project overview you can publish and unpublish articles using the button as well as edit the Project information and delete the project.
The Projects Module is powerful collaboration tool, when logged into our Help Centre you can view the rest of the articles in this category to find out more.