Signing Up
If you are uploading a file, you will have received an email with a link to sign up. Upon following this link, you can choose to sign in with your existing Adstream credentials or sign Sign Up.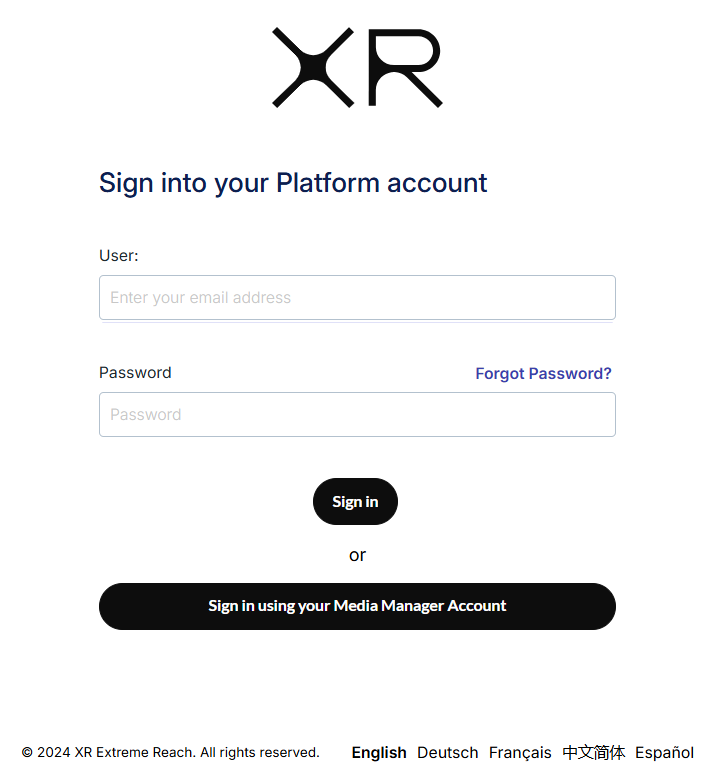 After this, fill in your details and you will receive an email confirmation, follow the link and you'll gain access.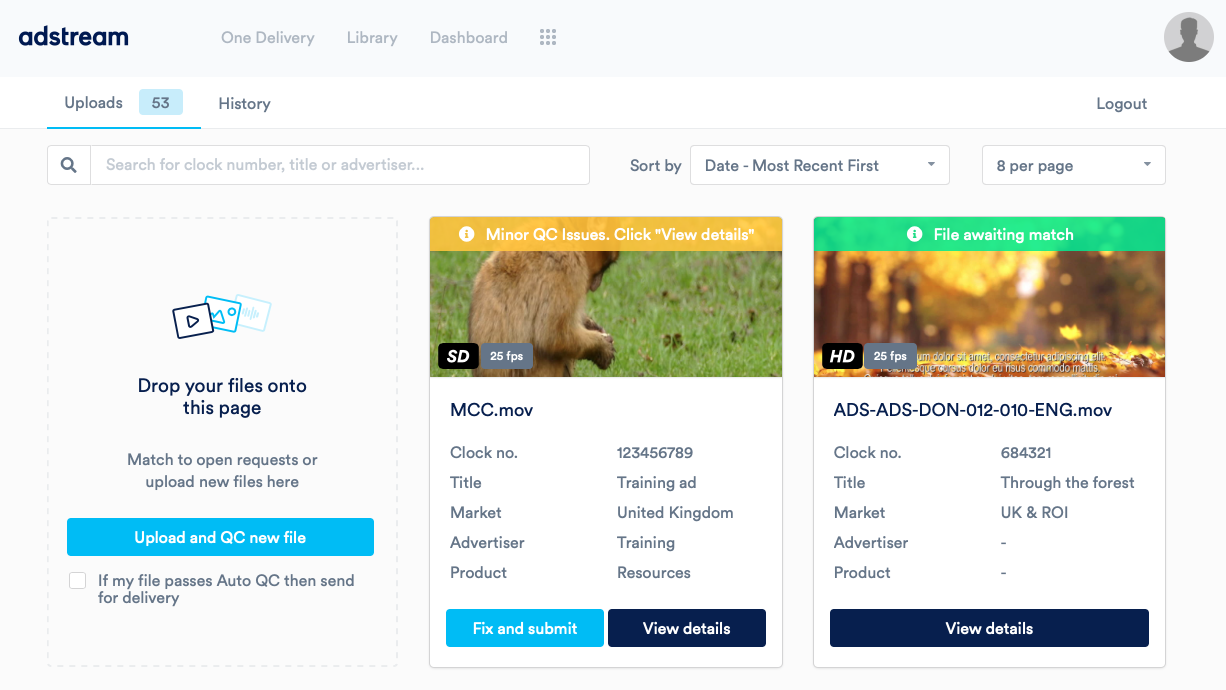 Uploading
Once logged in, you can use the Upload and QC new file button to upload a new file on its own. If you choose this option, you can automatically send the file for delivery if it passes Auto QC by checking the box on this page.
It is more likely, however, that you will have been requested to upload a file to a specific order. In that case, you'll see a request card waiting on the page, so to get started, you can click Upload video, or simply drag your file onto the page.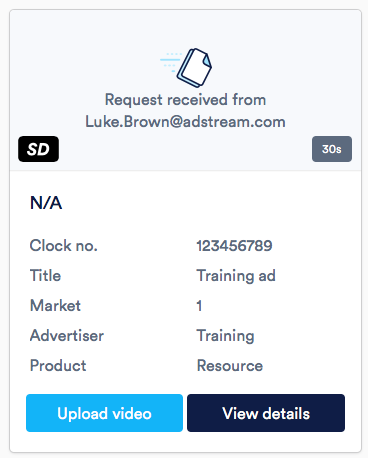 If you've been requested to upload a file, the metadata will have already been filled in by the person placing the order such as a TV traffic manager, but if not, you can fill in the information required manually. Then when you're ready, click Save and Finish to continue.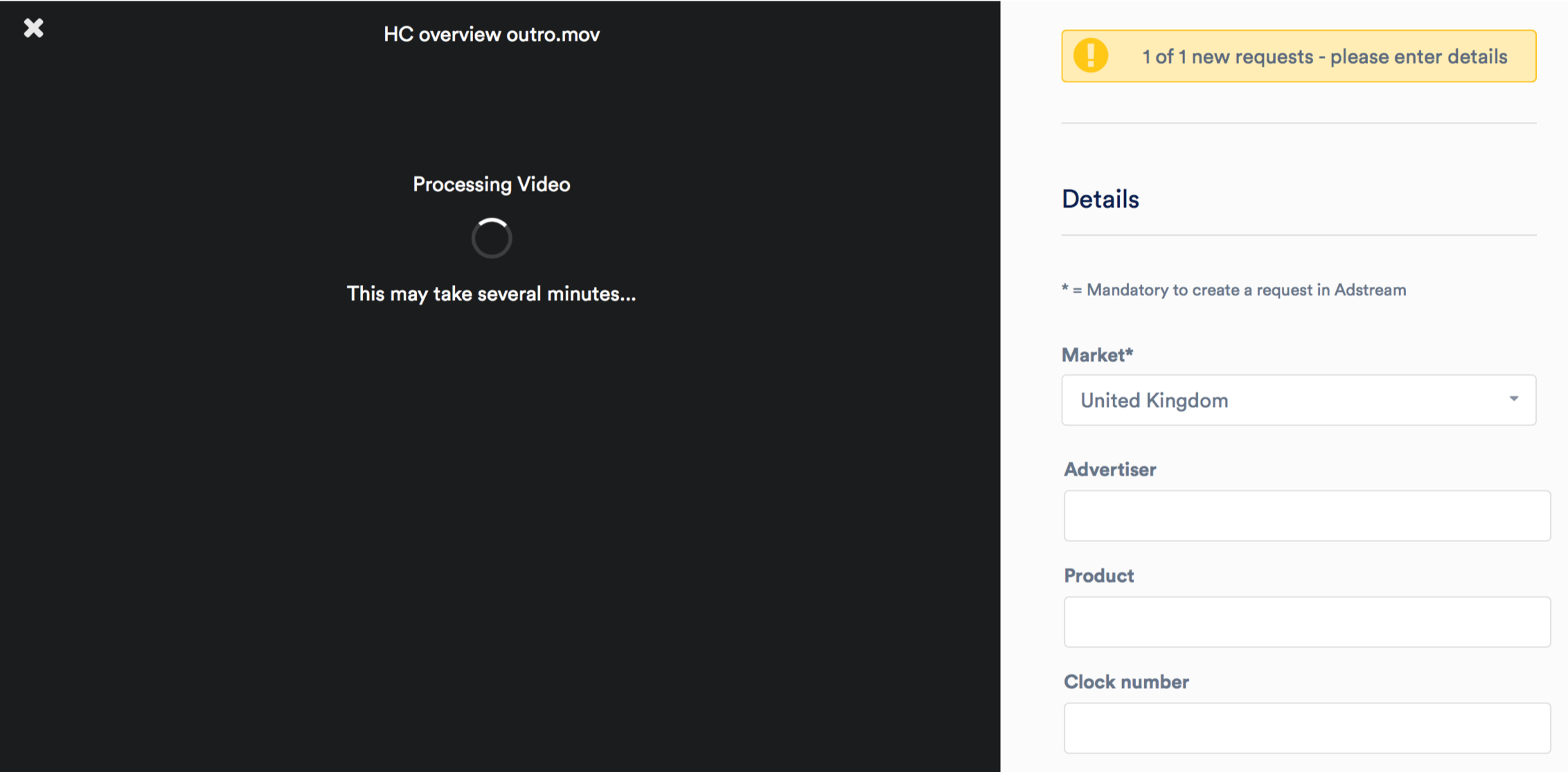 Your file will now appear in the Uploads tab of the uploader, accessible at the top of the screen alongside the History tab, which logs all activity, including requests received, files uploaded, AdPro sends and Files sent to broadcast.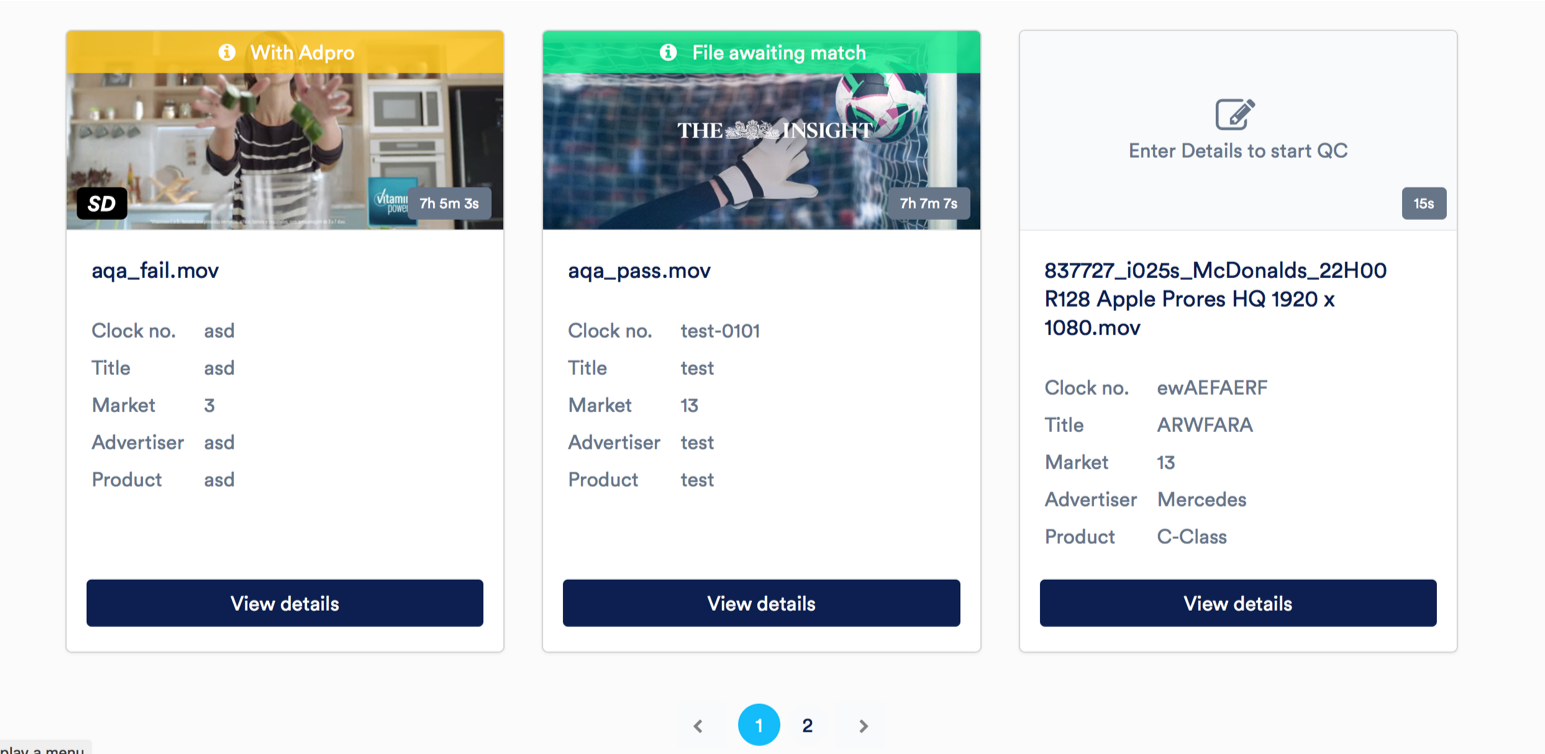 Each upload request is represented by a card showing each orders' essential details, for more information on the file just click View Details. If no asset has been attached to the card, you will see a placeholder image.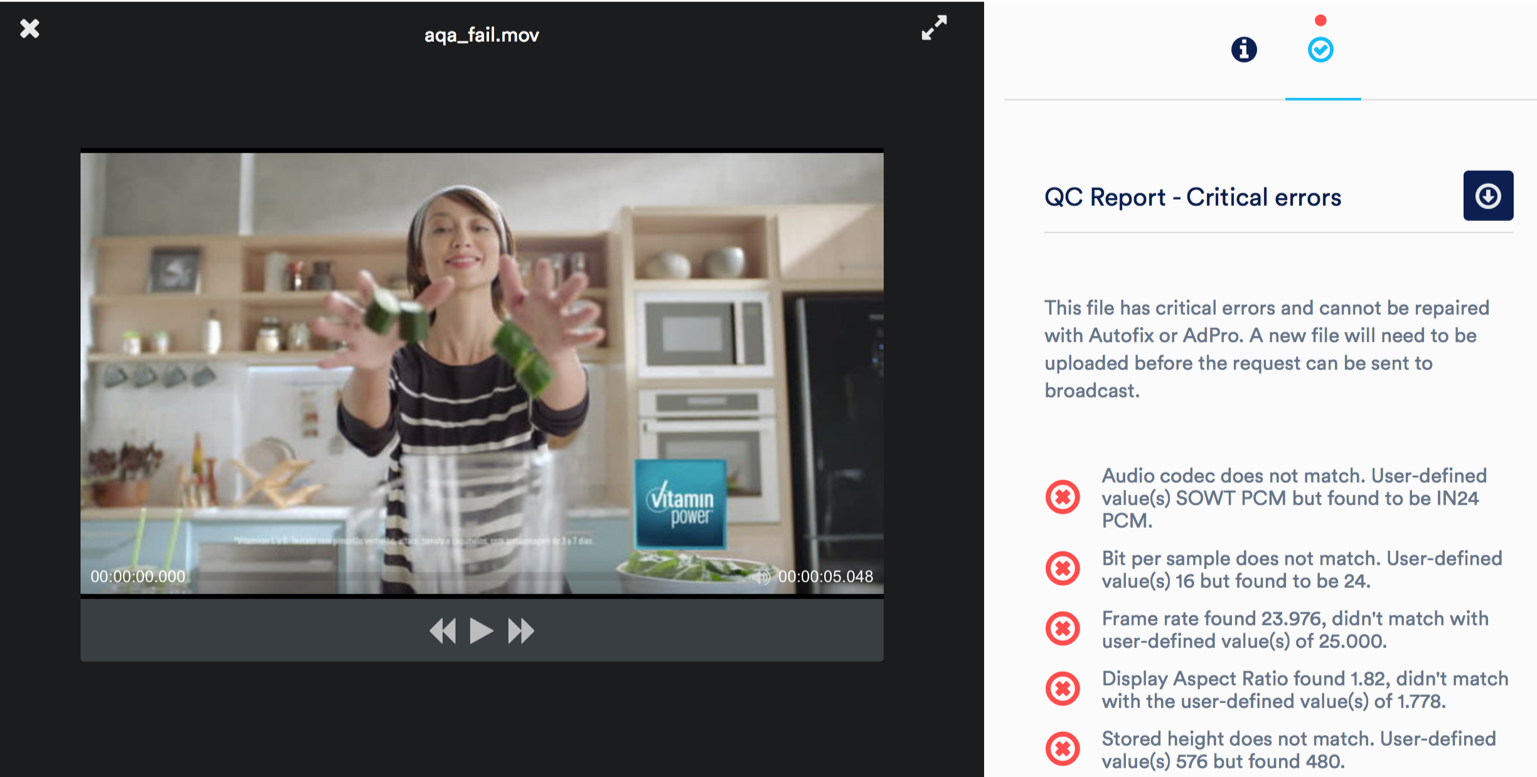 In the file preview you can play back the file, review the file info

and check it's QC status

in more detail. The QC report will list any issues with the file and here you will see certain options depending on the status of the file.
If the file has minor issues, there will be an option to AutoFix the file.
If the file has major issues, there will be an option to contact AdPro for fixing advice.
In both situations, you can also upload a new version of the file yourself and run the checks again.
Once all the required metadata is in place and the file has passed all QC checks, you will see the option to Submit Now which will send it on to Adstream to connect with the order.