Approvals in ONE Social give you an extra level of control and accountability for your content.
Setting Up Approvals
To set up approvals for your channels and ad accounts you must open your Social Settings, by clicking your profile picture in the top right of the ONE Social dashboard.

From your Social Settings, click the Set approval button next to the channel/ad account, to see the approvals window.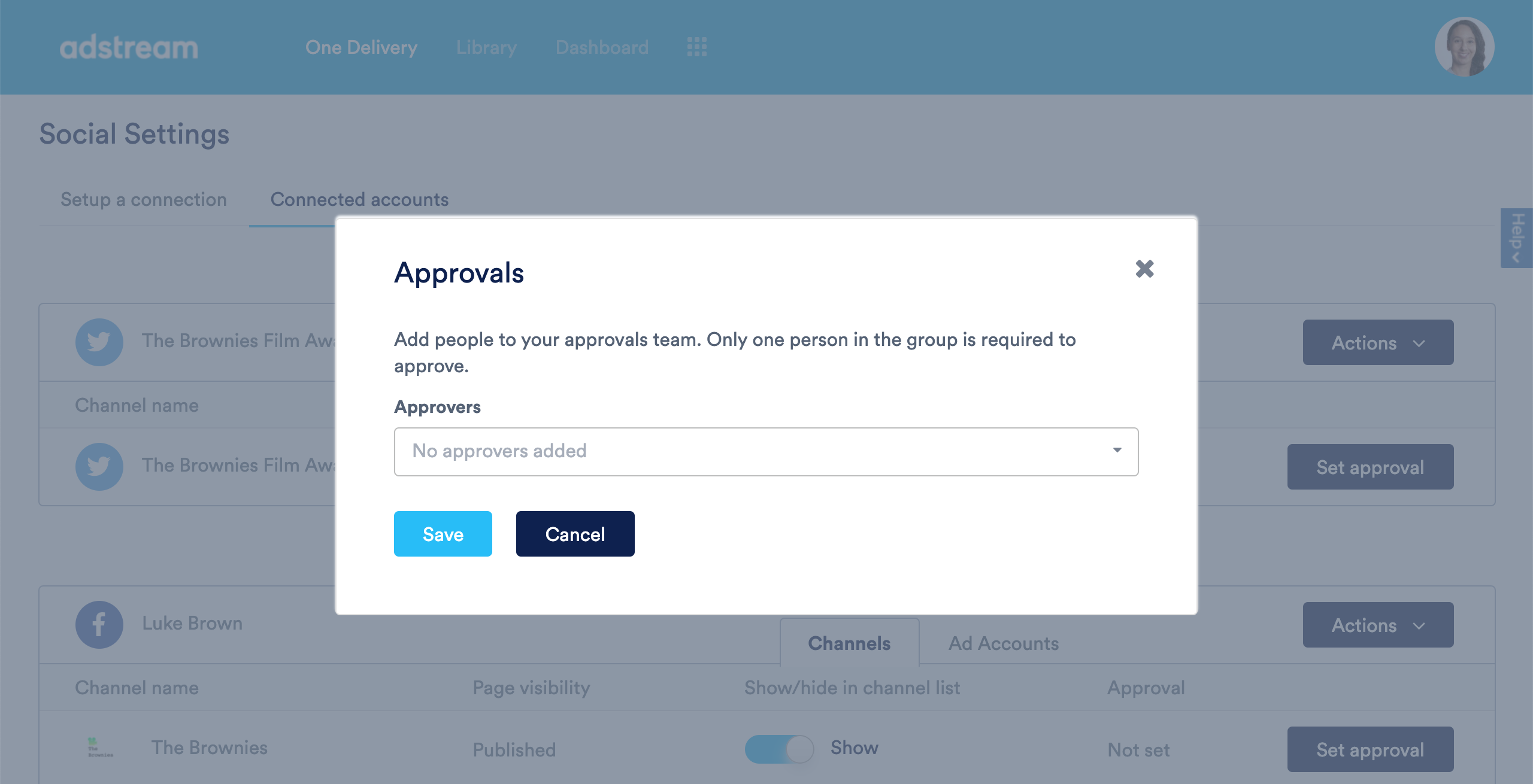 In the window that pops up, you can choose up to 3 approvers from the list of ONE Social Admins and Managers in your Business Unit. When an approval has been sent, only one person in the group is required to approve or reject.
Sending for Approval
Once you've set up approvals, posts for that page/ad account will always be sent for approval instead of being published right away.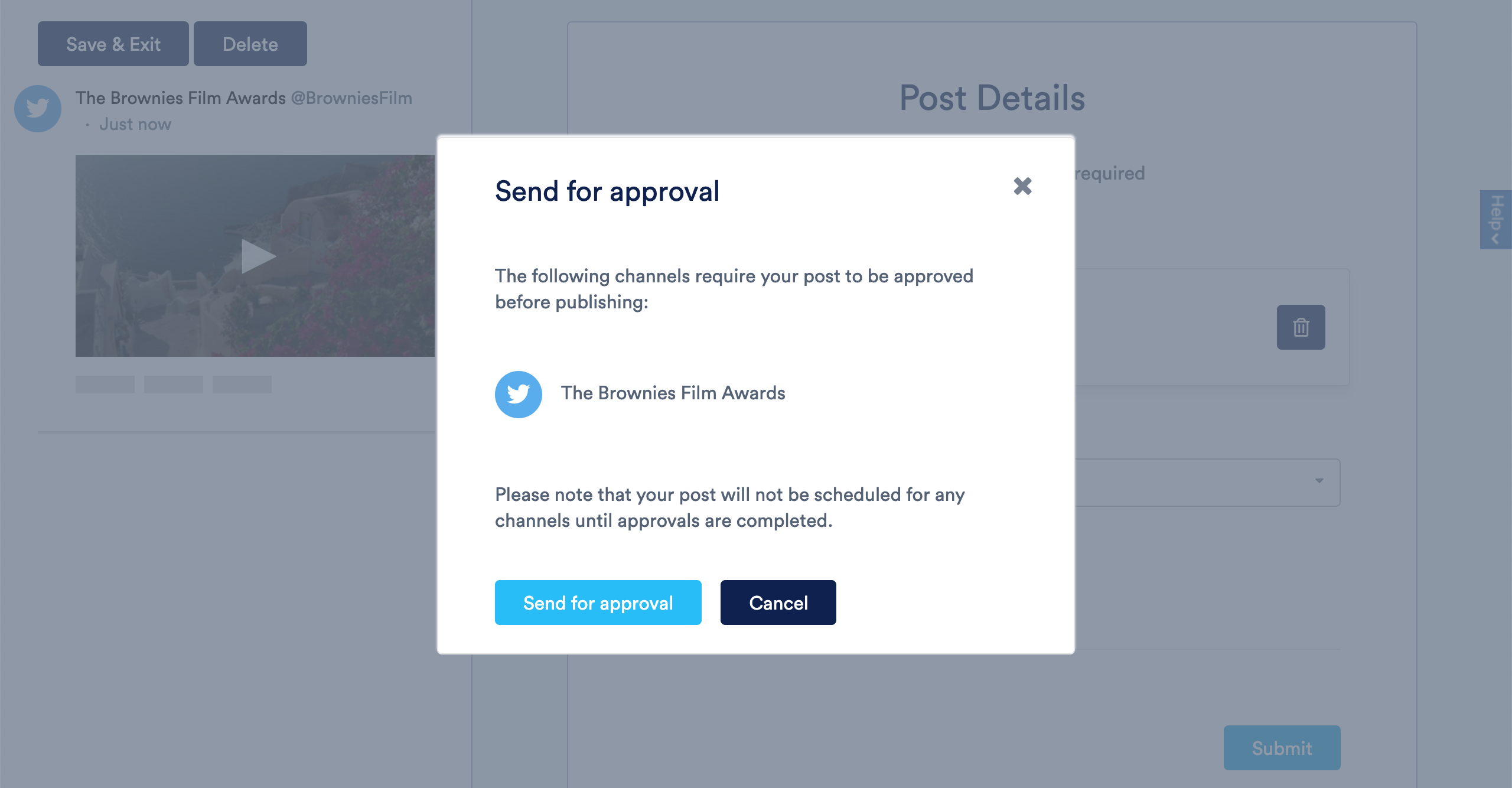 Once you have sent for approval you can review the post and revoke the approval in the Approvals tab on the ONE Social dashboard, under the Requested by me tab.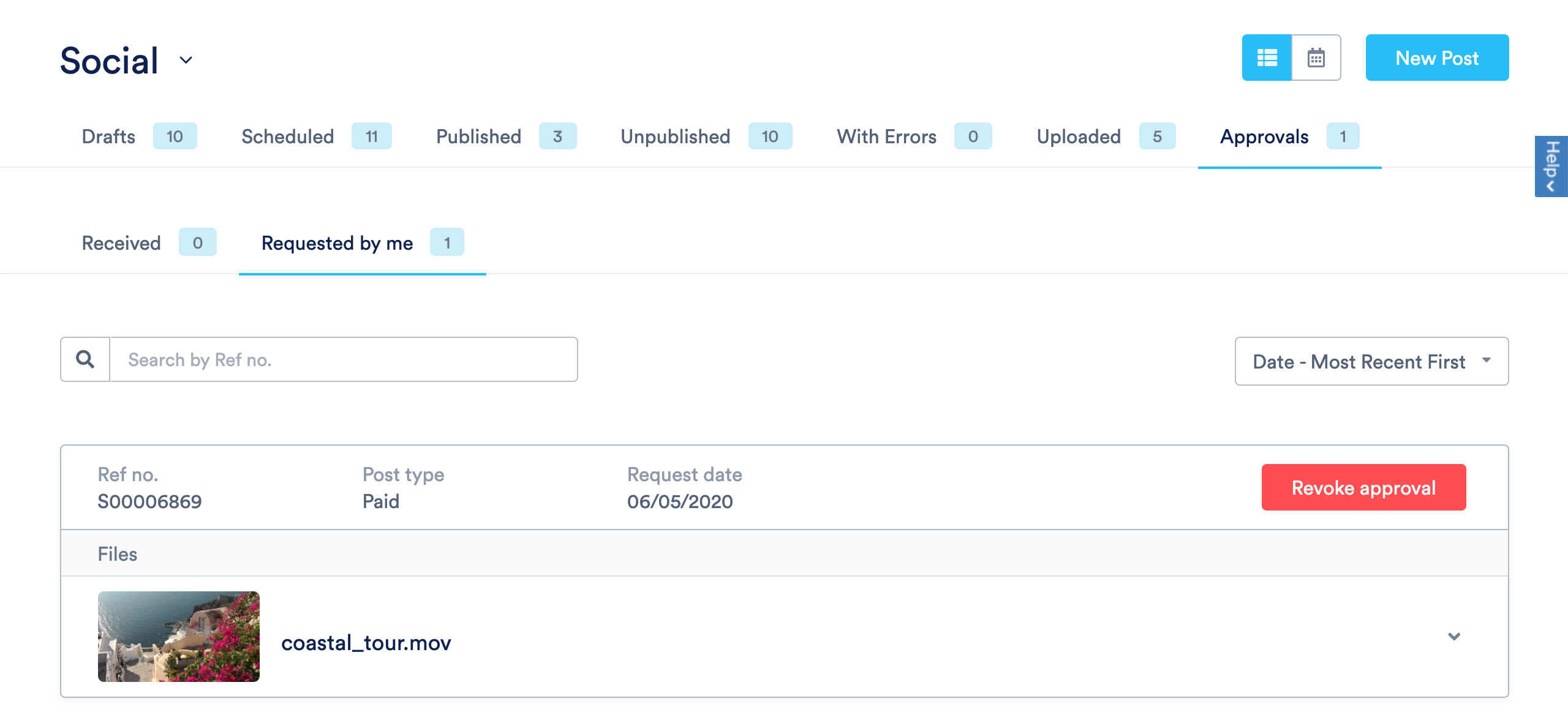 Approving Posts
As an approver, you will receive an email when a request has been sent to you.

By following the link, or opening the post from the Received sub-tab of the Approvals tab on the ONE Social dashboard, you will be able to review the post and either approve or reject.
If you choose to reject the post, you must include a reason for rejection, which will be included in the emailed response to the requester.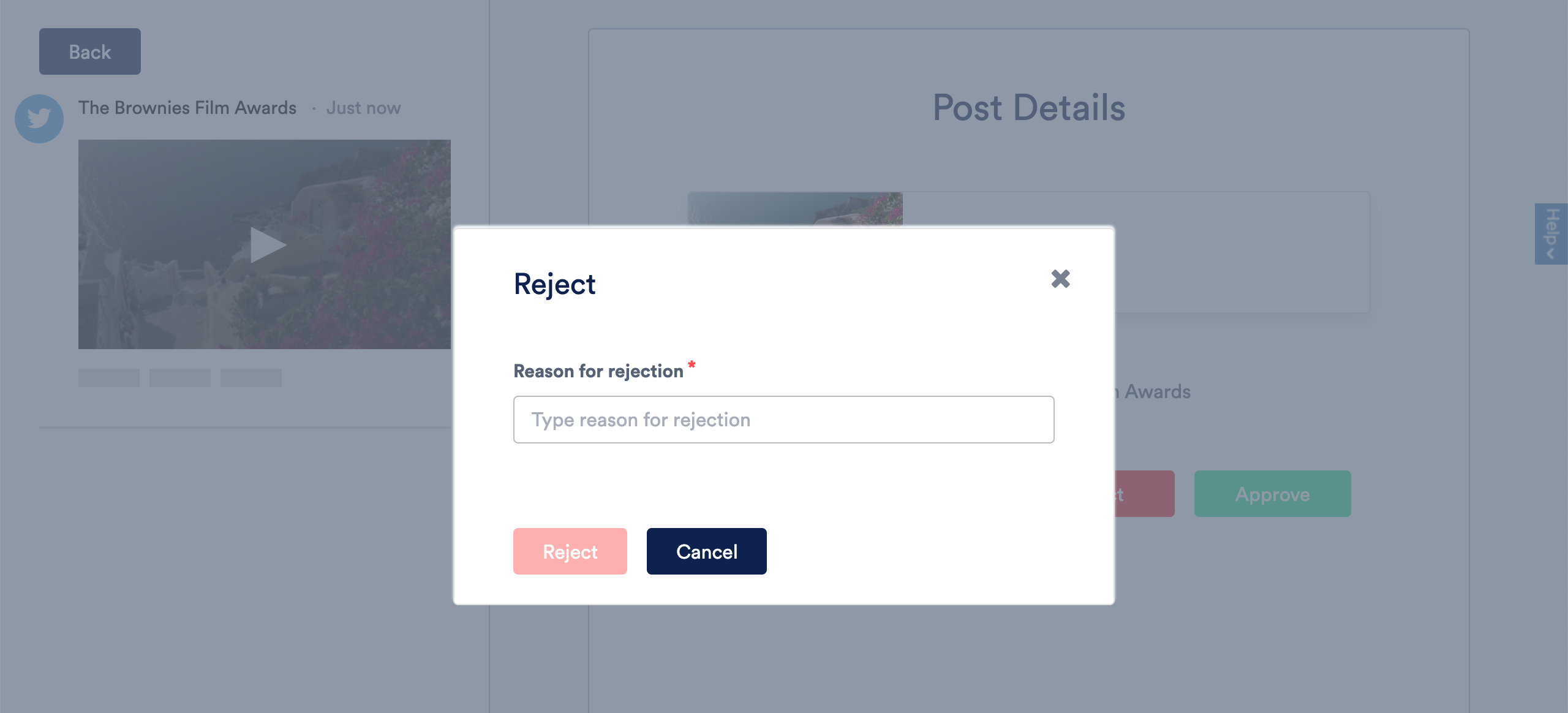 If you approve the post, the requester will receive an email to say their post has been updated and the post will move to the consequent tab in the dashboard, Scheduled or Published for Owned posts, or Uploaded for Paid posts.
Multi-Channel Posts
For posts which include more than one channel, all approvals must be completed before the entire post will be sent. For example, if sending an ad to a Twitter channel, a Facebook channel and a Youtube channel, but only the Twitter channel has approvals set up, the entire post will be pending, until the Twitter channel has been approved.