It is possible to share assets from two locations in the New Library:
When selecting an asset in the main library view and clicking the more menu button ⋮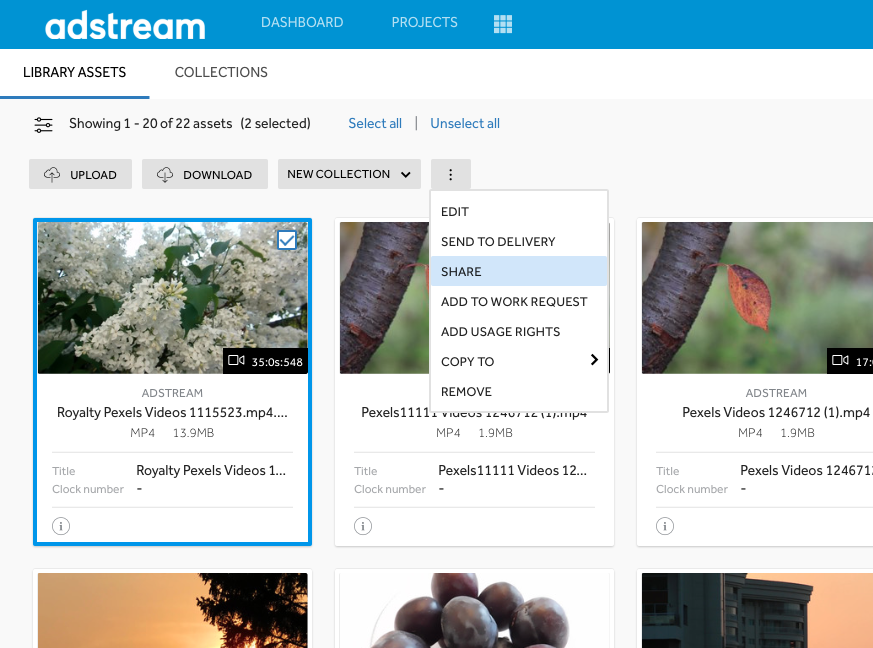 When viewing an asset in Single Asset View and clicking the Share icon below the asset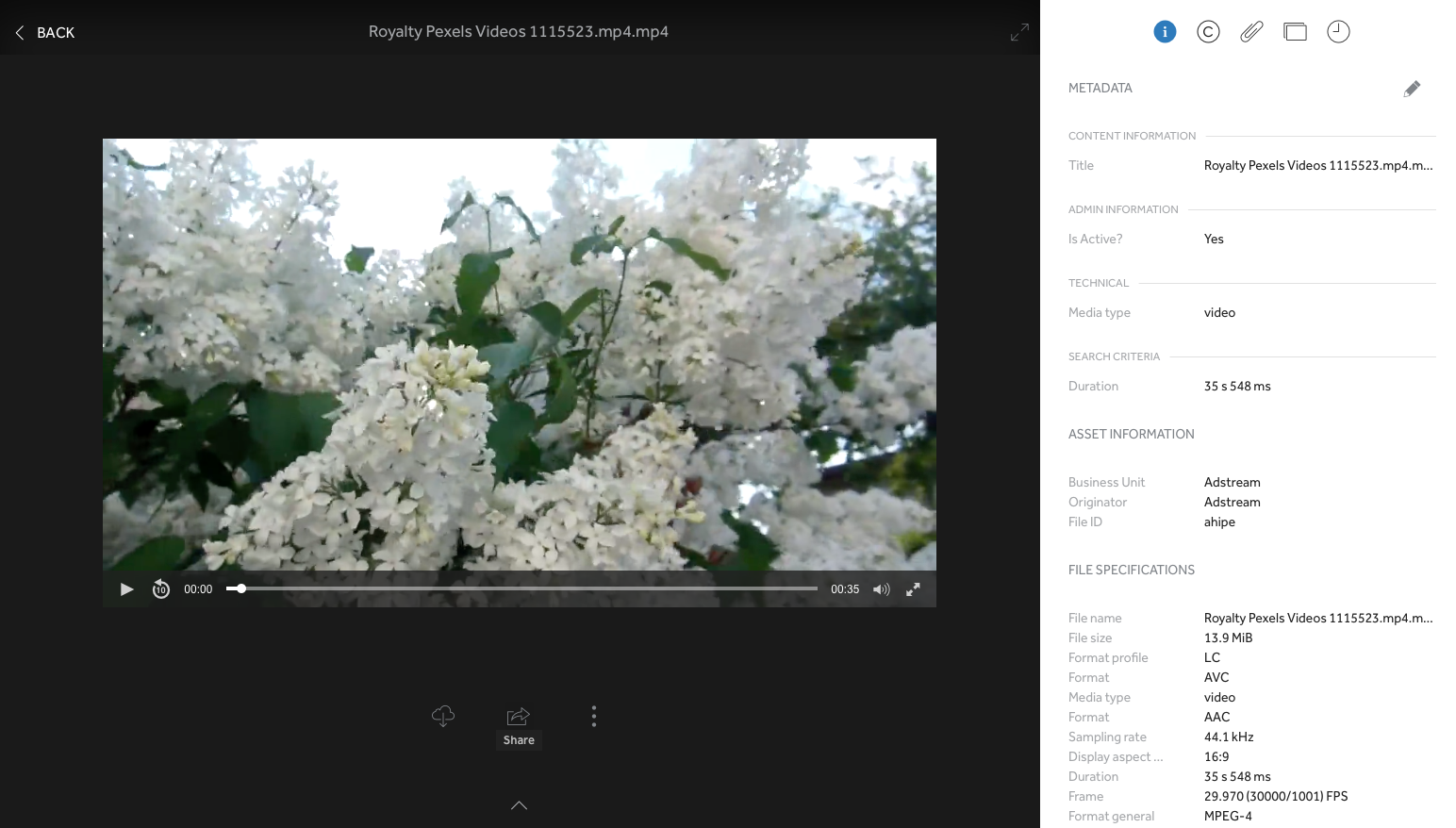 In both situations, you will see the sharing window appear: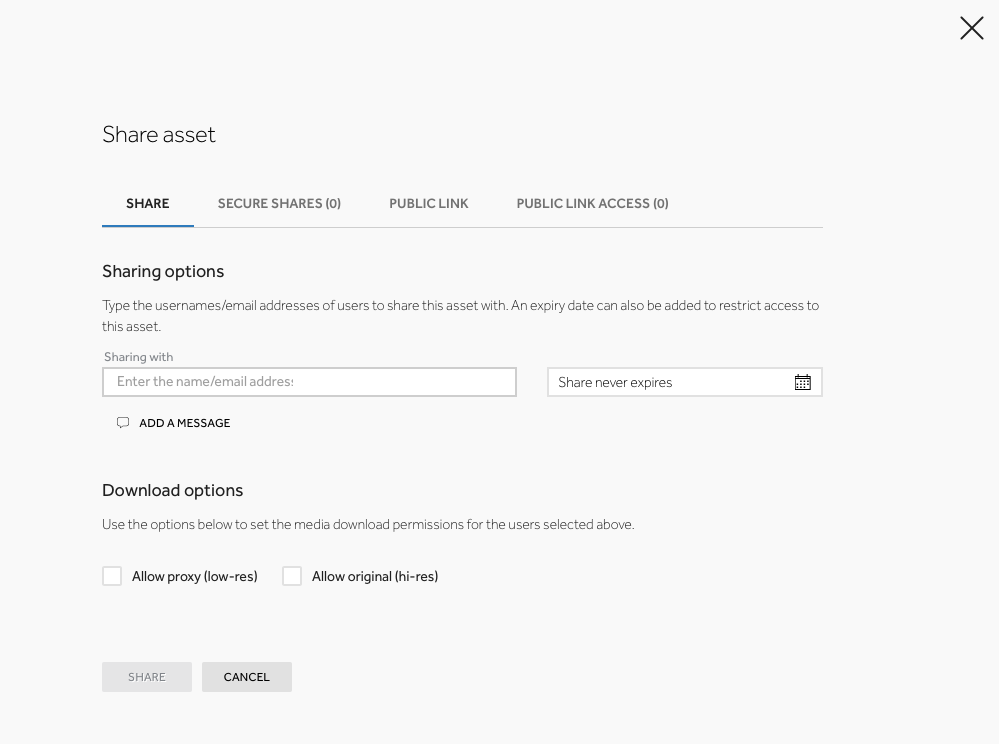 There are four tabs to this window:
1. Share
In the 1st tab, you can:
Enter the name or email address of the people you want to share the asset with
Set the expiry date of their access
Add any messages to provide context
Set the download options for the file
2. Secure Shares
In the 2nd tab, you can view and revoke any access for existing shares.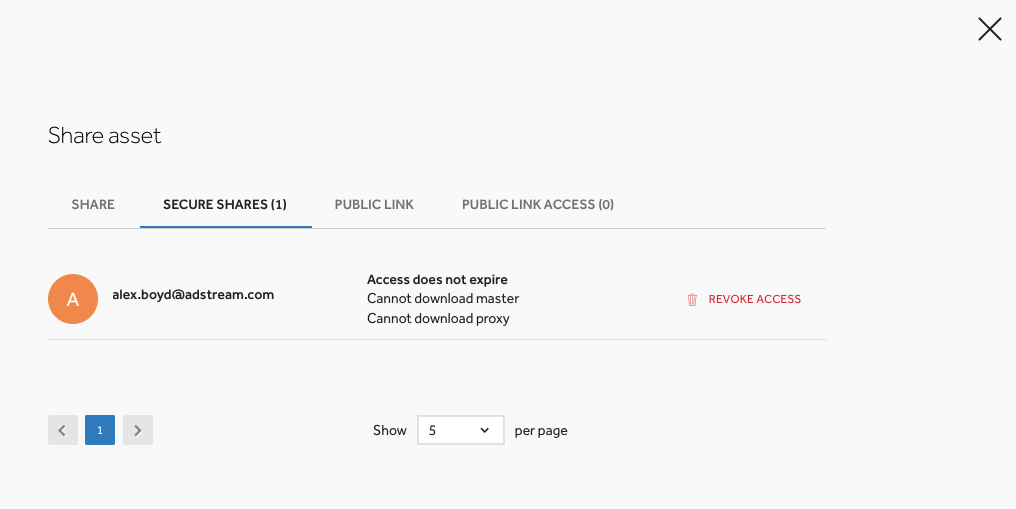 3. Public Link
The 3rd tab allows you to generate and manage a public facing link.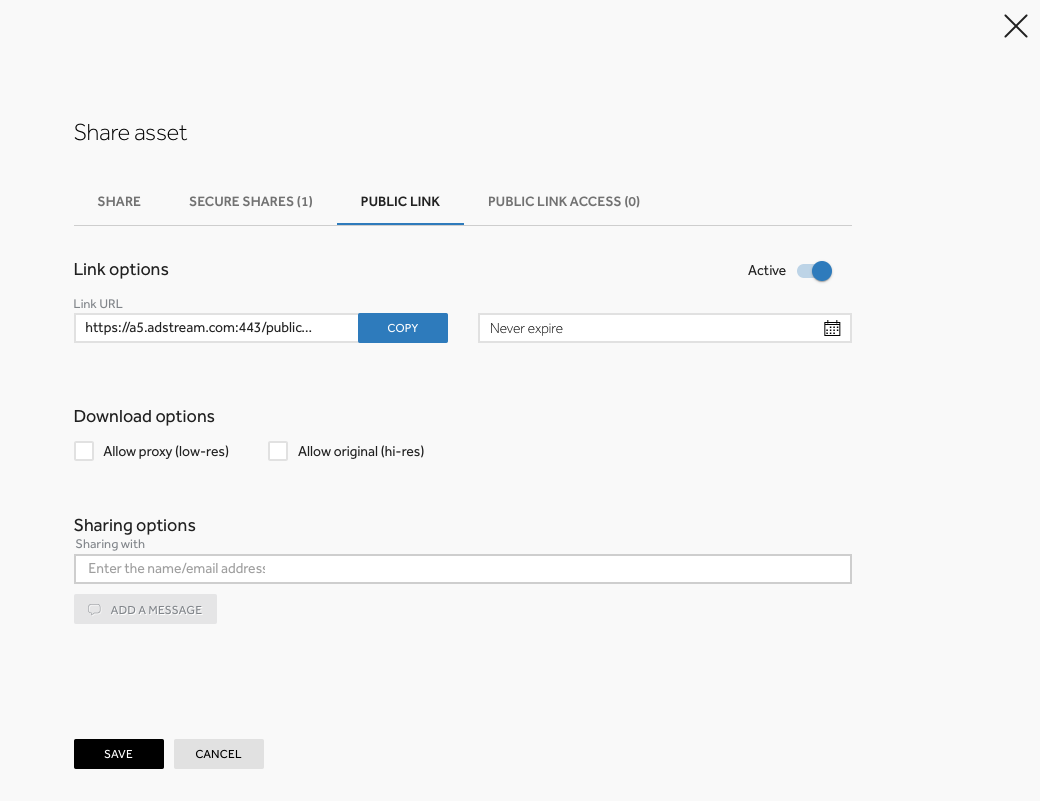 Your options in this tab are:
Activate the link by using the switch labeled Inactive/Active
View and Copy the link
Set the expiration date for access to the link
Set the download options for the file
Enter the name or email address anyone you would like to immediately send the link to.
4. Public Link Access
The last tab, simply shows you a dated list of when users have been directly sent the public link.